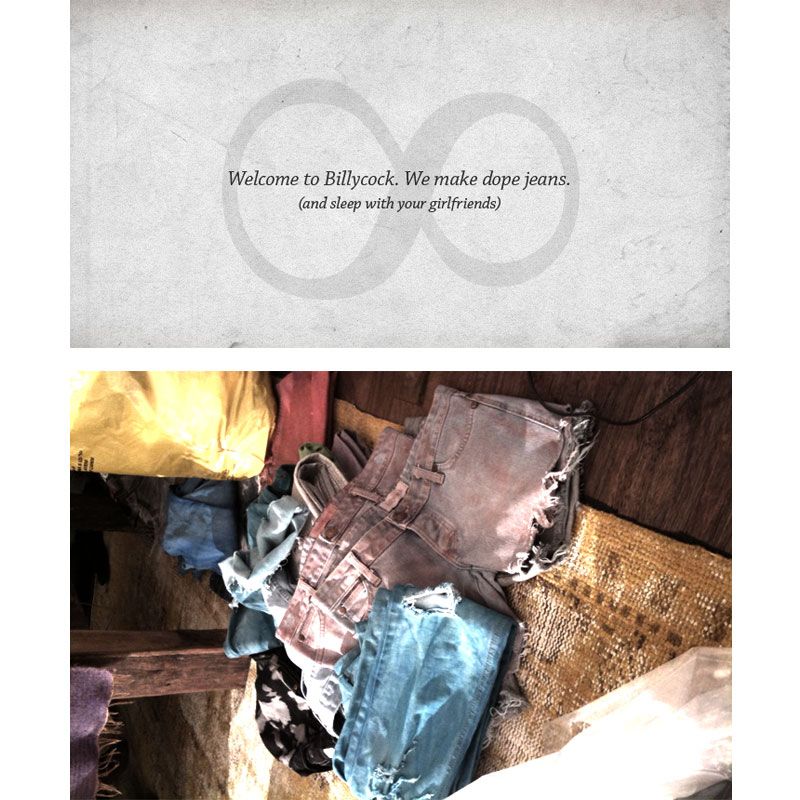 billycock ss 10/11 lookbook
As promised, here are the results from the weekends photoshoot with
billycock jeans
and their two main men - Jem and Goldy. I had a lot of fun getting back in front of the camera, adn the
JEANS.
Oh the jeans.
Let's just say that I neeeeeed another pair. Need.
Want.
If you are interested in any of these looks contact the boys through their
facebook page
, but you best hurry up, cause they'll sell out before you can say...
cock.
And PS - that last pair - absolutely amazing. The ones I mentioned in the post below.
Billycock jeans have been one of Bondi's best-kept fashion secrets for 2010. The pieces have been available through only word-of-mouth and a customer needed to know someone on the inside or a friend who had already purchased a pair in order to get kitted in a piece for themselves.

The name Billycock comes from gangsters, which emerged out of Manchester around 1870. They were called 'The Scuttlers' and these hoodlums were Britain's first youth cult. These ruffians would dress up as sartorial warriors and kick the living daylights out of other gangs. Billycock draws its inspiration from 'The Scuttlers' attitudes and ideas of fashion-pride, brotherhood and living for the streets.

The jeans themselves are all hand-made in Sydney using only the most premium and artisanal Japanese fabrics. The Billycock duo Jeremy Kinstlinger and Chaim Goldstein conjure up each wash and finish by hand and each pair crafted has been a completely individual creation. Bespoke jeans were made for only the most special of customers.

This year has seen the creation of three unique batches of jeans, which all sold out within weeks of their release. Like all good secrets the cat has been let out of the bag and demand has grown to a point where there is not enough time in a day for the boys to satisfy their customers in their home studio. In order to reach a larger audience and make the jeans more accessible to denim fiends they are now looking to stock their jeans in only a handful of select up-market boutiques in Australia. As an anti-establishment label the boys will be very selective about where their product is stocked - do not expect to see them in department stores or chains. Think back-alley type stores and hidden boutiques away from main roads.

Billycock jeans will still be available as a bespoke service however the customer will have to pass a series of tests and questions in order to qualify for a custom made pair to their specifications. Uber-exclusive indeed. It would seem there is a bright future ahead for the Billycock label – keep your eyes peeled, they are definitely one to watch.